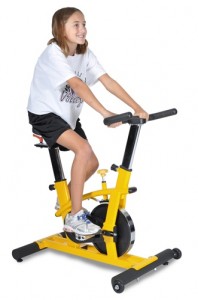 Run for Life has deployed more than 3,500  commercial grade bikes into Canadian classrooms where they become part of the built environment. The bikes are quiet, safe, and built to last. We supply bikes for youth (grades 1-5) and for intermediate (grades 6-12) students.
Intermediate Bike Specifications
Click here to place your order.