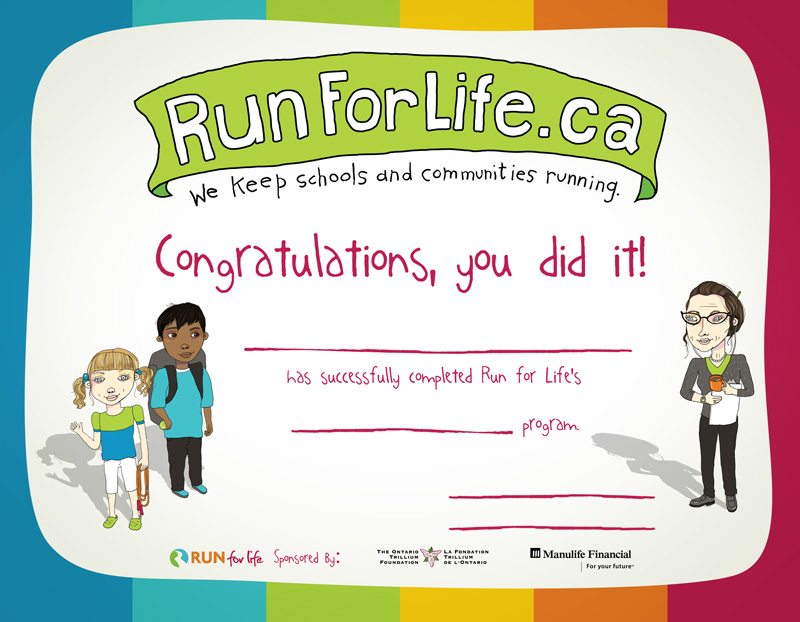 The Run for Life Km Club is a great way to move children in a positive direction. The program can be run throughout the school year during lunch break or as a before/after school program.
Register your school for the KM Club
Run for Life offers completion certificates free of charge for registered schools. Run for Life may also fund a portion of the bus transportation to a local running event or track meet. Visit our "pay it forward" page and complete the application to see if your school qualifies.