Global Outreach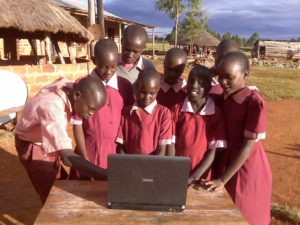 Run for Life's Global Outreach (GO)program gives schools in Canada a chance to connect with a partnered school in a developing nation.
To enroll, simply follow the steps below:
1.  Register your school for the program.
2.  One of our ambassadors will be in touch with you to link your school to a school in the developing world.
3.  Run for Life will ensure your partnered school receives a GSM compatible smart phone or laptop and so the staff and students will be able to communicate and collaborate with this school on a regular basis.
Click here to see the program in action at Sokkin Academy,  one of the partnered schools in rural Kenya.
Donate your used Blackberry and we will ensure your GSM compatible smartphone is re-purposed to a school registered in our program Contact us for details and through this donation you will give Global Outreach students access to 21st century learning.
Donate funds to support our global outreach programs!