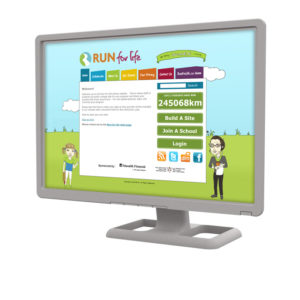 Over the years Run For Life offered schools an opportunity to track the distances run by their students. As of 2016, 18711 North America students had run a collective 245068 km!
This program was a huge success, but like all good things, this too has come to an end. Run For Life is now focussing its energies on our new Sparks Program – describe here -, so as a result, we have discontinued our Schools km tracker. Thank you for your participation!
---
Run for Life programs reach more than 300 throughout North America. Please join us and bring grass roots fitness to your community!