Running Can Warm Your Heart
Posted on: November 15, 2012 in
Uncategorized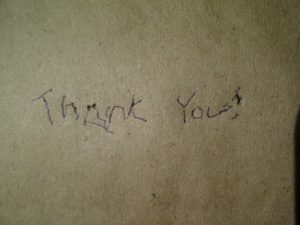 In June I had what I thought was the most heart warming thank you.  I was approached at the end of our Spring Celebration at GCI in Cambridge by a young lady. She stopped me as all the kids were heading to their buses and said "I just want to say thank you for raising money for Lydia.  She is a friend of mine from church."  A simple act of giving back to someone in need and a thank you for doing it. Is there anything more rewarding and heartfelt?
As I learned of Lydia's recovery and eventual home coming I was overcome with happiness that this young life was once again shinning.
A few weeks ago, after the Herrle's Family Market closed for the season, the Herrle family arranged a community home coming where Lydia was to ride a golf cart down the driveway while the community that has been supporting through these months waved their green ribbons that were so prominent around the region.  To everyone's surprise Lydia wanted nothing to do with the golf cart.  She was walking the whole way (under the close eye of her mom).  Seeing her walking and thinking back to her Uncle Trevor telling me she was scheduled to run hurdles just after the accident I knew that Run for Life's work wasn't done.
I made arrangements with Michelle Herrle to drop by and see Lydia to give her a little gift.  I pulled down the same long drive that Lydia walked and parked by the house.  I passed her therapists, just heading out, as I walked up to the house being guided by the happiest farm dog I ever met.  I was greeted at the door by Michelle who told me my timing was perfect as they were just starting lunch.  From the moment I walked in Lydia's smile was larger than life. We sat and enjoyed a nice conversation about running and hurdles and how she is studying Kenya right now. I gave her a pink Run for Life hat a bright orange Run for Life t-shirt and a Run for Life pedometer and explained how with her pedometer she can track how many steps she takes in a day. Her smile got even bigger.  Michelle explained how much Lydia likes goals and making them bigger after achieving them. How if she swam 10 laps at the pool today tomorrow she would have to swim 12.  As we wrapped up our brief visit Lydia reached for her pen, newly fitted with a green triangle to help her grip it. She wanted to write me a note. I watched as the letters were cautiously formed. How important an exclamation point was on the end. If my heart could have melted any more it would have.
As I stood to leave I asked if I could have a hug. She couldn't get out of her seat fast enough. As she stood up she had to apologize for being so tall. It seems with all her recovery her body has been focusing on more than just healing.  Good thing, she will need those longs legs to clear the hurdles.
Mike Shanks