Contribute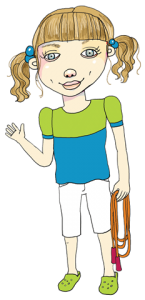 Hi, I'm Suzie Skipper. I love the Run for Life programs that are offered at my school, and I want to make sure other kids like me get to have fun with Run for Life at their schools too.
As a non-profit organization, Run for Life needs help from other people to keep running their cool programs.
I'm happy that my family gives back to Run for Life; my mom bought me my favourite running shirt from Run for Life and my aunt is a Run for Life Ambassador, and every year I roll up our coins from our change jar and donate them to Run for Life.