As a not-for-profit organization, Run for Life Inc. is governed by a volunteer Board of Directors. The following current slate of directors provides governance and oversight for all Run for Life programs.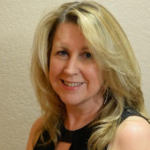 Chair – Katrina Brogdon has had many roles as an educator over the last 30 years including teacher, school counsellor, and administrator. Katrina brings all of her years of experience and her academic background to help teachers, students and their families understand the fundamental theories and practices of self-regulation, the importance of children 's mental health, and the benefits of active learning.
---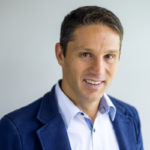 Vice Chair – Mike Shanks found his way to entrepreneurship through trial and error in the business world. After getting a solid business base in accounting, purchasing and sales he realized it was time to try out his well rounded base to work in a franchise and purchased a PropertyGuys.com franchise. Mike 's passion for running and fitness is rooted in his own need for self regulation, stress relief and a balanced lifestyle. In his journey he has found not only running but also triathlons. His passion for fitness and volunteerism exudes in his life and finds many aspects of his life centered around both. He believes in leading by example both as a business owner and father. Mike 's tenure as the past Chair of Run for Life has seen a growth of our program from a local Waterloo Region program to a national one and the development of a research project with UW looking at the correlation between physical activity and learning.
---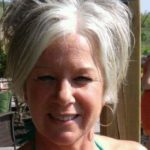 Secretary – Theresa Edmonson has been a runner for over 30 years. She credits a teacher in grade school who introduced a lunch time KM Club as the spark that lit her passion. ' Theresa went on to run and compete in cross country and track at high school and university. Upon graduation, it was time to hit the road, the road race scene that is. 'Post University has been filled with numerous 5kms, 10kms and Half Marathons. Theresa 's foray into marathons began in the 1990 's as well as her interest in triathlon grew. Since then Theresa has competed in 10 marathons, including Boston as well as numerous triathlons including IM Lake Placid and IM Kentucky. Theresa is also a founding board member, and current coach and Education Coordinator with Run for Life
---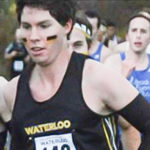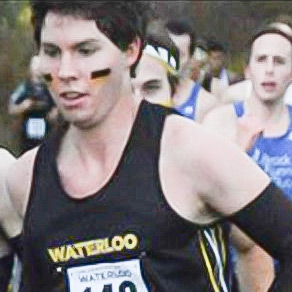 Treasurer – 'Devon Briggs is a senior staff accountant at Ernst & Young LLP (EY) in Kitchener, Ontario. He received his masters in accounting from the University of Waterloo and completed his CPA, CA designation in 2014. Devon ran for the University of Waterloo 's cross country and track teams and was team captain for three of his five years on the team. During this time he competed in the annual Classic Mile event held by Run for Life and became interested in the organization 's initiatives. Devon has always been an advocate for healthy lifestyles and interested in sharing his passion for running with others. He officially joined Run for Life as Treasurer in September 2014.
---
Program Director – John Carson 'is one of the founding members of the organization. John began running in elementary school 44 years ago and he continues to share his passion for fitness as a coach and volunteer. In earlier years John ran a 2:29 marathon and competed twice in the Hawaii Ironman competion. John is a Registered Massage Therapist who 'lives with his wife Leslie and two dogs in Whitehorse. During the winter months John can be found in Kenya's Rift Valley where he operates a high altitude running camp and volunteer resource centre.
---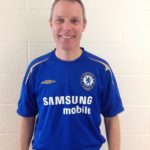 Bruce 'Jones has been serving with Run For Life, in one capacity or another, almost from its inception. Since 1991, he has been a teacher with the Waterloo Region District School Board. He enjoys facilitating the Kilometre Club, each autumn and spring, at his junior elementary school. Bruce holds degrees in Physical and Health Education, Psychology, and Education from Queen 's University at Kingston. Throughout his years at Queen 's, he was a member of the Varsity Cross-Country Running/Track and Field teams. Bruce commits to completing one triathlon, each summer, which keeps him 'honest with respect to the year-round pursuit of fitness. He lives in Cambridge, Ontario with his wife, Joanne, and a host of busy pets.
---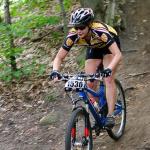 Research Lead '-Amanda Wudarzewski has been a part of Run For Life since 2012. A recent graduate with a PhD in cognitive psychology, her research interests involve the area of self-regulation and motivation in health behaviours. Amanda is also heavily involved in many sports activities such as mountain biking, rock climbing and cross country skiing- just to name a few. She feels very fortunate to be a part of a group of enthusiastic champions and she is excited to how the organization will evolve in the years to come.
'